19/09/23 09:00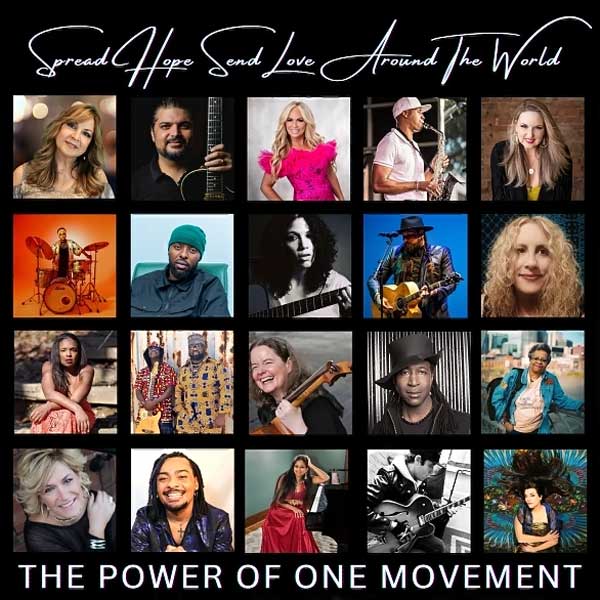 Nicki Kris is part of a new collaborative single, titled
Spread Hope Send Love Around The World
. The song was penned by Amy McAllister, Corey Lee Barker, and Justine Blazer; produced, mixed, and engineered by Justine Blazer; and mastered by Raelynn Janicke. Check out the press release
here
, and listen to the song on
Apple Music
.
04/07/23 13:00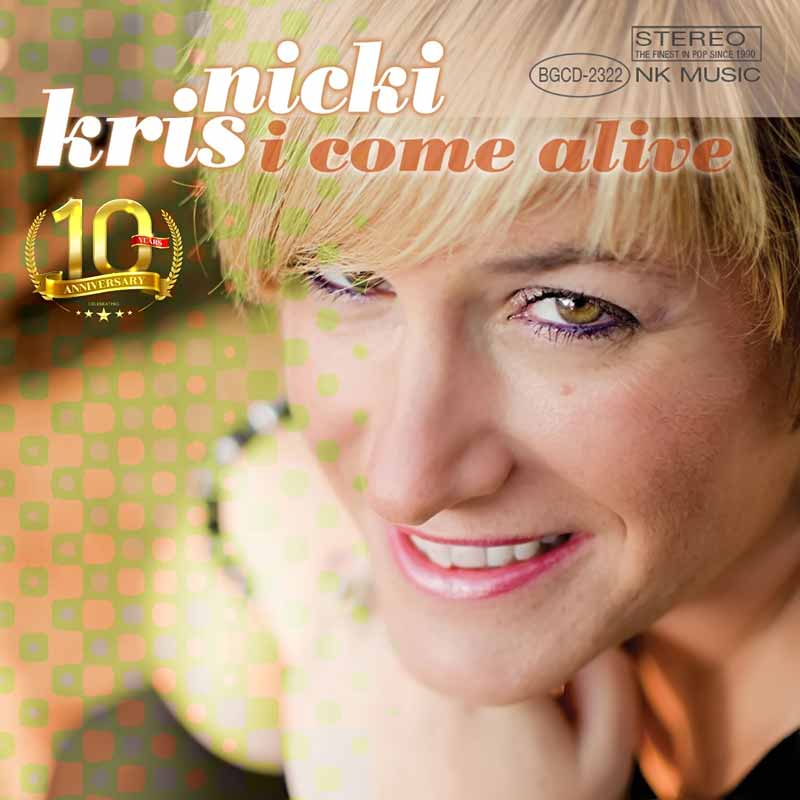 "I Come Alive" turns 10!
Nicki Kris is thrilled to celebrate a decade of music with a special 10th anniversary release of "I Come Alive"! Remixed and remastered by longtime collaborator and producer Kevin McNoldy, it is a must-have for loyal fans and a perfect introduction for those who have yet to discover the enchanting music of Nicki Kris. Available for streaming and purchase on all digital platforms. The press release can be found
here
.
02/03/21 10:00
Undone
finds its way into WNIR's '2021 Best Female Artists' Radio Special for Women's History Month!
Official Press Release
- You can listen every night 3/1- 3/15 starting at 7PM ET on
WNIR Radio
.
Check out the awesome music review of Undone - on
The Indie Spoonful
.
Another great write up on Undone in
The SpotiCat
.
Undone also found its way onto another WOSRadio Podcast. This time we were featured on
Show #1221
!
15/01/21 10:00
"
Undone
" - Nicki's new sultry pop / rock song is available now! Drawing inspiration from the stylish and romantic theme of the Bond songs, 'Undone,' co-written with long-time producer and writing collaborator,
Kevin McNoldy
, capitalizes on the harmonious blend of Nicki's voice and style resulting in a sultry sweeping pop / rock song that leaves you breathless.
Check out the
official press release
.
20/10/20 12:00
New music means more press and opportunities. I recently started working the fabulous PR Team at
Bsquaredmgmt
who have been so awesome!
Multiple interviews this month promoting the new single and my new radio show, plus a whole lot more! Check out the links below to learn a little more about me and what I'm working on.
Bsquaredmagazine
Aspire To Empire
Exclusive Interview with
The Hollywood Digest
15/10/20 12:00
New music!!
Is This Love feat. Kitt Wakeley
Available NOW! Kitt and I have been working on this one for awhile! After bringing Kevin McNoldy into the mix over the summer, we were finally able to get this one recorded for you all! You can also check out the
lyric video
on my YouTube Channel.
05/08/20 09:00
Collaboration Album Release!
Devil Is Back
out August 14th! Recorded remotely during this pandemic,
Devil Is Back
is the long-awaited
Contemporary Blues Album
by Billboard Top 10 Artist
Oliver Sean
, his band, and a group of award-winning artists and musicians from all over the world called
The Real Indie Project (R.I.P.)
. I had a blast singing back-up on this album along with all of the other fabulous artists. Oliver and WOA Records have been such a pleasure to work with and this has really been one of the most fun projects I've been able to work on. I can't wait for you all to hear it! Check out my events page for info about our LIVE Virtual Event!
Devil Is Back
has been submitted for GRAMMY® Consideration in Contemporary Blues Album.
20/07/20 10:00
Collaboration Single Release!
"The Sum of Us" by Sharon Lia Band
- I had the honor of being asked to sing back-up for the fabulous Sharon Lia on her anthem of victory, resilience, and unity". This modern-day "We Are The World" brought together GRAMMY® Nominated, multi-award-winning guest artists from around the world. Learn more
HERE
and also be sure to check out the video
HERE
.
The Sum of Us
has been submitted for GRAMMY® Consideration in Best Rock Performance.
22/01/19 12:00
Over a year in the making...HEARTBEAT the album officially releases on 2/5/19!
Presale beginning on
1/15/19
on
Bandcamp
and on
1/22/19
on
iTunes
and
CDBaby
. Available on all other major digital retail outlets beginning
2/5/19
! Yes, I'm nuts, I'm actually releasing an album during #GRAMMY week! Hey, you only live once!
Do you want to be one of the ones to hear some of the new songs first? Join me on Sunday, January 13th from 2pm-4pm EST as I
co-host
LIVE the
Big Blend Radio's Champagne Sundays variety show
along with my fabulous friends Lisa and Nancy. We'll be playing several tracks off the new album! This is one show you don't want to miss!
Then on Tuesday, January 15th, join me for a Facebook LIVE session at 6pm EST directly off my
Facebook page
as I hit the
Bandcamp
presale launch button LIVE!
This is going to be EPIC!
Read More…
01/10/18 12:00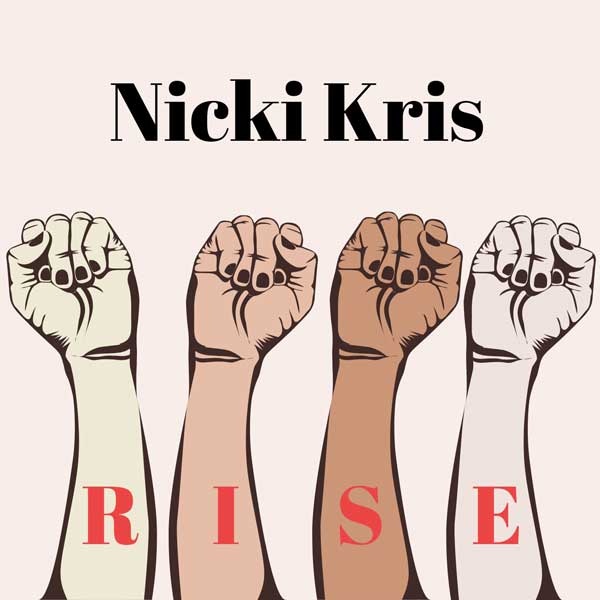 With the midterm elections in the US only a few weeks away, I decided to release another song ("Rise") from my upcoming Heartbeat album because I believe that through music we can influence change. I am making a statement and you may not agree and that's totally OK.

My new release is an empowerment song encouraging women everywhere to come together and affect positive change against injustices and inequalities by getting out and voting.

Inspired by the #MeToo movement and the recent events surrounding the Kavanaugh confirmation hearings my message is clear. One voice may not be heard, but together we are unstoppable. Check out the official music video HERE.
Read More…
25/01/18 12:00
I'm happy to share with you the release of
Heartbeat
, the follow-on single to last summer's hit
Captain America
and the 2nd and title track off my upcoming album.
Co-written with my Producer, Kevin McNoldy, Heartbeat takes a very different approach, yet continues the story line introduced with Captain America around the continuous 24-hour-a-day turmoil surrounding our political landscape and the multiple harassment and sexual misconduct stories and how there is never an opportunity to come up for air before another international "embarrassment" occurs.
Despite its negative viewpoint, the song does have a hopeful message, as sung in the bridge: "I've got to fight through the fear, things are not how they appear, I've got the truth on my side. You are not winning the war, 'cause I can take this and more, and I will make this right again." So, although each day has us dealing with more bad news, lies, manipulations, and distortions, there will always be hope, and love will always win.
You'll also hear how my alternative obsession has started to make it's way into my songwriting and production, which really, was just a matter of time. I do have to admit that I was a little worried about this song. It's probably the most open I've been about my political views and frankly I wasn't sure how people would accept the style or genre. I guess only time will really tell, but for now, I can say this is me, this is who I am, and get ready for more!
Read More…
01/11/14 12:00
The single "Picture Yourself" by Nicki Kris is featured in the film "
Mother
" by ASD Media!
Read More…
03/07/14 12:00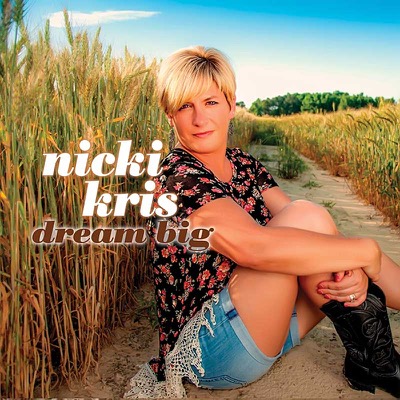 Nicki Kris released her new EP, "Dream Big" in mid-2014. Available now at
iTunes
,
CD Baby
, & other major retailers. Press Release can be viewed
here
.
Read More…
02/07/13 12:00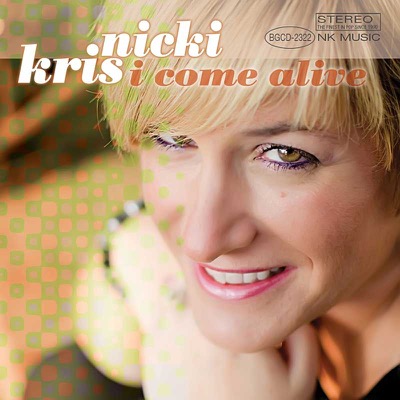 Nicki Kris releases DEBUT ALBUM!
"I Come Alive" is now available now at
iTunes
,
CD Baby
, & other major retailers.
Read More…