10/02/20 13:50
Where did January go? It's been a crazy start to the new decade. Be sure to check back often for news and show updates! You can also
sign up for my newsletter
for quarterly updates.
Lot's of fun stuff coming in the next couple of months including new music!! I posted several LIVE videos recorded at several shows while out in Los Angeles. Be sure to check them out on my
YOUTUBE
channel.
20/06/19 12:00
I'm so excited to announce that starting early July local Raleigh, NC music and art venue
Imurj
will begin selling Heartbeat CDs! Imurj is located in downtown Raleigh, NC just a short walk from Red Hat Amphitheater. They host a ton a music and art events and even have an internet radio where you can listen to the entire album. Check them out and stay tuned for more announcements around this venue.
10/05/19 12:00
On May 10, 2019 the Recording Academy DC Chapter held its inaugural block party at the City Winery, DC. I decided to make the trip up from Raleigh along with my son, to attend the event and check out some of the great DC sites. There were live performances by DRAM, Rare Essence, Kevin Ross, Chaz French, Angelica Garcia, and Makuta who were all AMAZING! It was a great evening full of music, laughter, and a great opportunity for to meet some of my fellow chapter members in a more relaxed setting. The evening and the site seeing were a great success!


23/01/19 22:41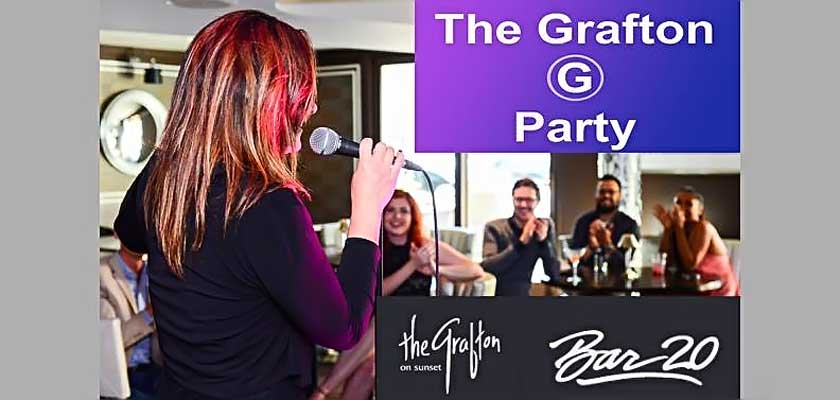 SHOW NEWS
- Come and join me and a few of my musical friends at the Bar 20 exclusively at the Grafton on Sunset in Los Angeles, CA on
Saturday, February 9th 2019
. This is a
FREE
event suitable for all ages. Live music starting at
3:30 PM PST
.
Read More…