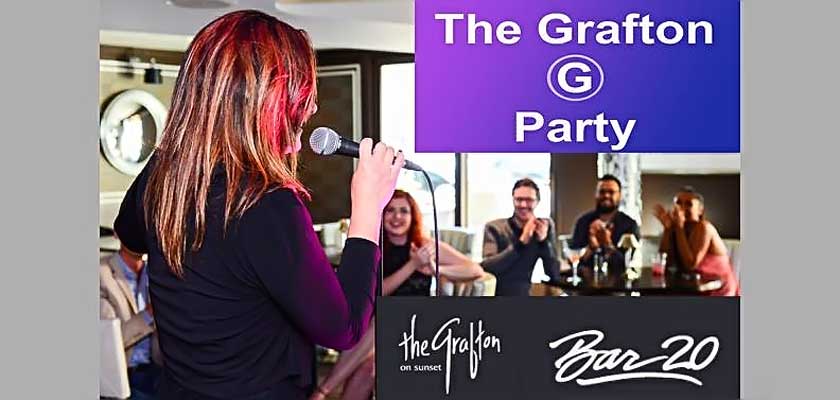 SHOW NEWS
- Come and join me and a few of my musical friends at the Bar 20 exclusively at the Grafton on Sunset in Los Angeles, CA on
Saturday, February 9th 2019
. This is a
FREE
event suitable for all ages. Live music starting at
3:30 PM PST
.
Read More…
Over a year in the making...HEARTBEAT the album officially releases on 2/5/19!
Presale beginning on
1/15/19
on
Bandcamp
and on
1/22/19
on
iTunes
and
CDBaby
. Available on all other major digital retail outlets beginning
2/5/19
! Yes, I'm nuts, I'm actually releasing an album during #GRAMMY week! Hey, you only live once!
Do you want to be one of the ones to hear some of the new songs first? Join me on Sunday, January 13th from 2pm-4pm EST as I
co-host
LIVE the
Big Blend Radio's Champagne Sundays variety show
along with my fabulous friends Lisa and Nancy. We'll be playing several tracks off the new album! This is one show you don't want to miss!
Then on Tuesday, January 15th, join me for a Facebook LIVE session at 6pm EST directly off my
Facebook page
as I hit the
Bandcamp
presale launch button LIVE!
This is going to be EPIC!
Read More…
14/01/19 12:00 Filed in:
Awards
Once again I'm honored and proud to announce that
Heartbeat
, a song I co-wrote with my producer Kevin McNoldy, was recognized by the
Recording Academy of Arts and Sciences
by being placed on the official 1st round
Grammy Ballot
in Song of the Year, Best Rock Song, and Best Rock Performance. This was the 3rd time that Kevin and I have been recognized and my 6th as an artist, an accomplishment that I do not take for granted.
Even though we weren't nominated, it's always an honor to be up for consideration along with all of the other artists. I'm looking forward to heading back to Los Angeles in early February to cheer on all of the nominees at the 61st Awards Ceremony. It's always surreal to know that your music was listed on the ballot right next to some of today's great artists! Now to figure out what to wear!
Our congratulations go out to all of the nominees, wishing you all much luck and all the best!
Read More…